It's not bloody right.
Have just finished reading "The C-Word" and am feeling indignant and fed up with the injustice of it all.
Lisa Lynch was diagnosed with breast cancer at just 28 after having already experienced the heartbreak of a series of miscarriages. She and her close ones threw everything at it with a vengeance, but she succumbed to the disease two years ago at the tender, unforgivable age of 33. It was far too short a life, tragically cut short.
Her no-holes-barred day-by-day description of her experiences has been recorded for all eternity in her book "The C-Word", which was adapted for TV and shown earlier in the year, while her blog (fittingly named "Alright Tit") is still going strong today with over 3 million hits and ongoing contributions from her husband and family. Lisa's voice and memory most certainly live on, and her remarkable tenacity and zest for life shine from every page of her memoir. It's a 'warts and all' journal of the far too many lows and not enough highs of living with and trying to combat this dreadful and dreaded illness.
It's a heart-breaking read, because every line shimmers with the joy of the everyday and all the things she wants to achieve in her lifetime. She is really close to her devastated parents and it's agonising to read the mixed emotions around the time of her brother's wedding: "All of it – all the blogging, all the banal things I talked about, every stupid sentence I said that didn't reveal what was underneath, every smile I'd offer and joke I'd crack and 'I'm fine' answer I'd give – ALL of it was a gargantuan effort I was making not to let the dark stuff surface".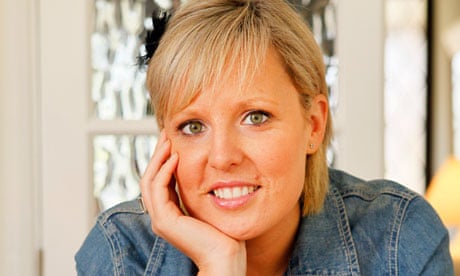 There's nothing glamorous about her narration of the trips to the hospital and to the bathroom, but by golly are there great moments in this too-short lifetime. Lisa L swears like a trooper ("I had been in Sarcastic Sod mode for most of the day"), and her text is peppered with expletives that actually seem only too justified. She deals frankly and straight forwardly with the difficulty of not knowing the right thing to do or say: "Helpful was not being treated any differently; not being looked at with a tilted head; not being thought of as a patient… Helpful was being given front-row tickets to Wimbledon".
She also has this brilliant sense of humour, so as well as making you cry oh, how she makes you smile at her gung-ho approach to everyone else's distress: "they followed me out of the hospital in dazed single-file to the nearest restaurant, like unsteady newborn ducks being led to water by their plucky mother". She recounts the laughs she has during treatment too, and it's 'take your hat off' stuff.
"In chemo, you can have a bit of a giggle with the nurses while they're hooking you up to your drip. But radiotherapy seems to be that bit more serious – so joking about with the staff is a bit like knocking the back of Steve Davis's snooker cue when he's about to pot the black for the World Championship".
I like the idea of seeing Lisa Lynch sitting on a cloud upstairs with her glad rags on and teetering around in 6-inch Louboutin heels, clutching a glass of Prosecco and laughing raucously with her celestial mates, having the time of her life. The world's loss and heaven's gain, in a nutshell.
Rating : 8/10
Images taken from here and here.